Careers
So, where do you want to have fun
and feel empowered in Fantasy World?
but we also believe Employees deserve the best. Our continued success rests upon our motivated and passionate employees. They believe in Fantasy World and live its values every day. Fantasy World is committed to providing the best working environment for all of its employees. Fantasy World is a place where we all work as a team, respect each other, work towards our values and, most importantly, we aim to have fun.
---
Our core values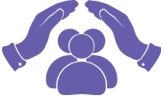 Humanity

Dignity

Seek & Lend Help

Innovation

Empathy

Integrity
So, where do you want to have fun
and feel empowered in Fantasy World?
Retail and Sales
Showroom Supervisor Responsible for making sure everyone is living our values, that our sales teams are bouncing with energy and feeling motivated, whilst ensuring the smooth running of the showroom.
Apply Now
Senior Sales To assist the Showroom Supervisor and support our sales teams in delivering high levels of customer service and maintain sales floor standards.
Apply Now
Sales AssociateEnsure that each customer receives outstanding service by providing a friendly environment, which includes greeting and acknowledging every customer, maintaining solid product knowledge and all other aspects of customer service.
Give enthusiastic support of FWT's merchandise and sales methods. We want people who reflect sincere cheerfulness in everyday contact with colleagues and customers. Discover a world of opportunities at Fantasy World Toys. Apply Today.
Apply Now
Head Office
It's not your normal Head Office! You are likely to see people playing with newly developed toys, gadgets and gifts. It's Fantasy World, what else would you expect! Our Heads Office teams drive enthusiasm and that commercial edge throughout the Company.
Buyers Travel the globe in search of the latest 'high-end' toys. Merchandisers Create concepts for making the toys come alive in our showrooms. Marketing Teams Spread the good news about our toys and events through our advertisement channels while Finance, Human Resources and Administration Teams make sure our staff are safe, cared for and rewarded for having fun.
Junior BuyerYou have good commercial awareness and great analytical skills; you are passionate about identifying opportunities, buying products, negotiating with suppliers and can support the team in driving sales while controlling costs. If this sounds like you, please contact us immediately.
E- Commerce Arabic Content Coordinator To deliver the E-Commerce content in Arabic, and support customer service calls and queries in Arabic language. In addition you will be required to support the click and collect service by liaising with buyers, merchandiser and store operations. There is no requirement to have any e-commerce experience but a willingness to learn is essential. If you are interested, contact us ASAP.
Warehouse Staff and Support Staff
The fun continues with the Warehouse Staff they work hard to ensure toys are delivered on time and installed to a high standard in our customers homes. Our Warehouse Staff manages the movement of our toys between showrooms, our customers and our warehouse depot.
Support Staff working behind the scenes, they light up our showrooms making sure the environment is safe and clean for our customers it's the first thing our customers notice.